VUSELELA OUTREACH PROJECT
Outreach Program
The name of our outreach program is VUSELELA OUTREACH PROJECT
Vuselela Project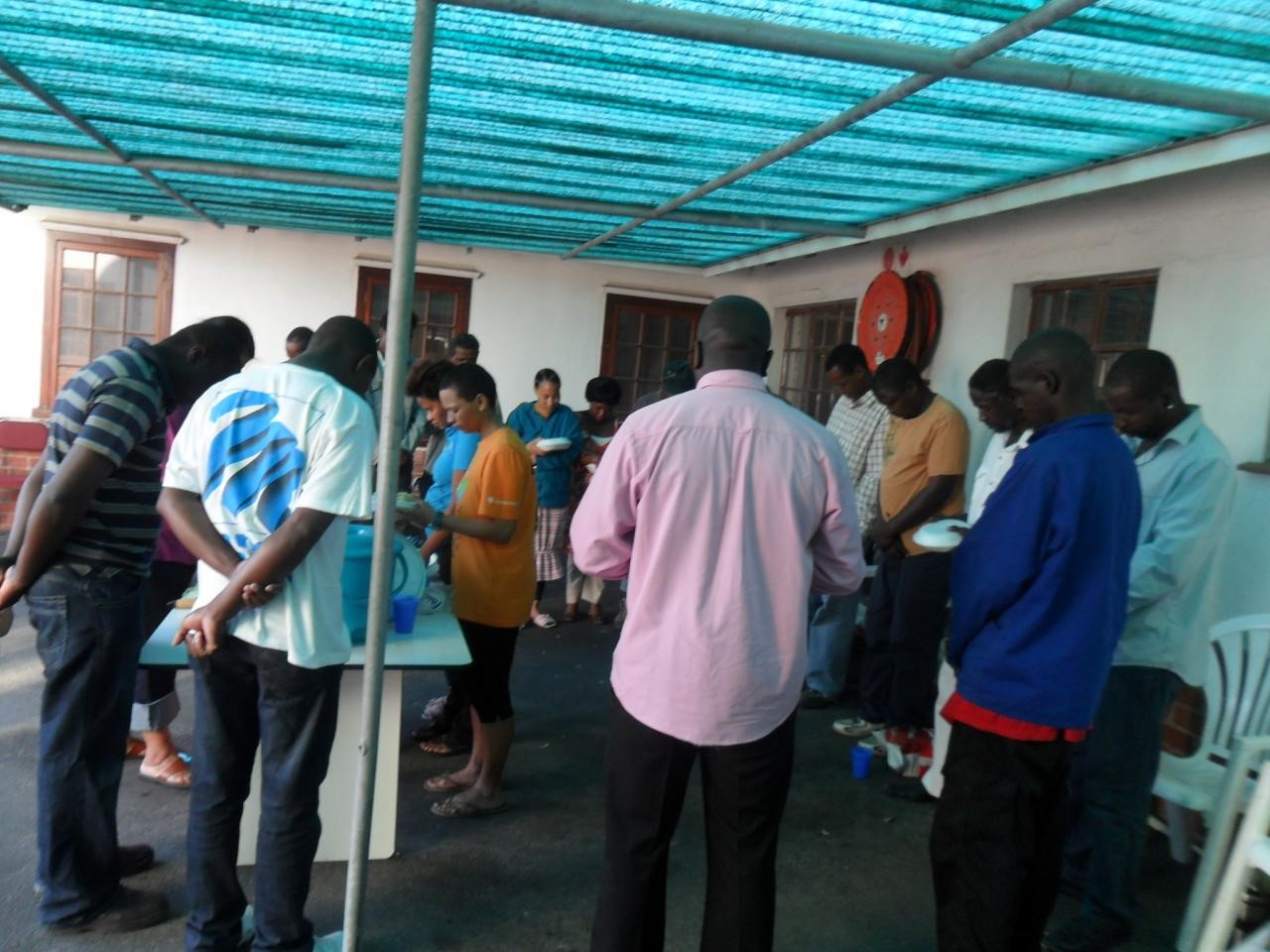 Vuselela Outreach Programme, is a church-based organization formed in 2010 under the Revival Pentecostal Church based in Phoenix, Milnerton rendering spiritual well-being; charity work and moral regeneration to the Phoenix; Joe Slovo and Dunoon community which consists of mainly previously disadvantaged; poverty stricken and vulnerable members.
Vuselela outreach programme started as a soup kitchen and giving out blankets and clothes to the homeless with funds and donations raised from the members of the church. Through this initiative we have attracted a large number of members from within these communities and beyond which has resulted in our membership growing rapidly on a daily basis thus making the current premises that we are renting with funds raised by the members to be very small to accommodate and carry on this community work especially during the Cape winter season and due to the fact that there are other businesses within the premises.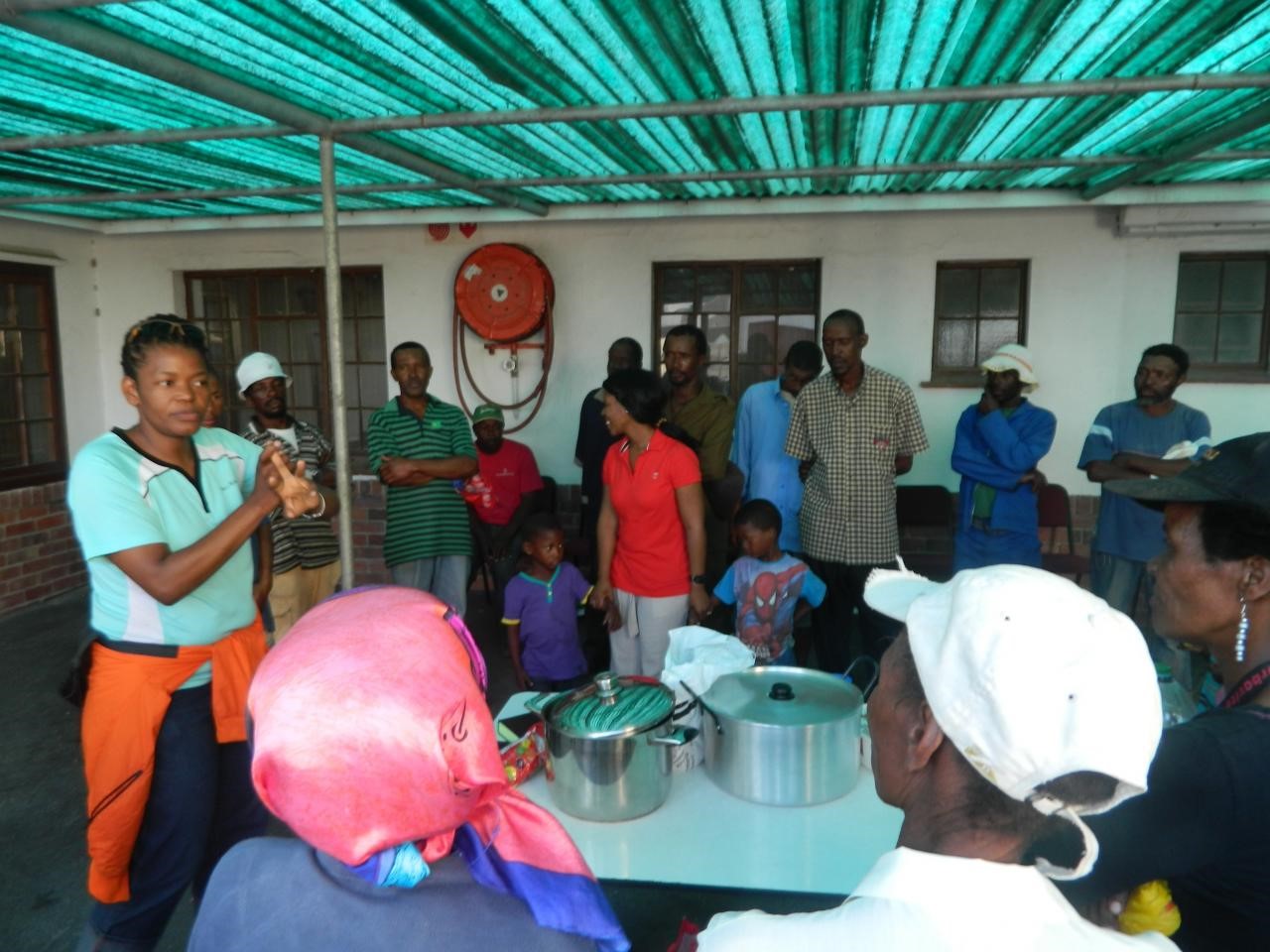 As the church we also run Youth programmes; Men's ministry and Women's ministry whereby these groups are taught how to live morally; leadership skills; how to make a difference in their families and communities which will impact positively into the country; and taking charge of their lives by focusing on education which is the main liberator on poverty and mental retardness.
We also have dedicated professionals within our congregation i.e. social workers; nurses; teachers; business people etc who are coaching these young people by sharing their knowledge in their fields of expertise.
As this organization we have identified critical needs which we felt needed the church to no longer turn a blind eye instead to stand up and work hand in hand with the communities and organizations to uplift; transform our communities as our members; their families and the community at large are mostly impacted negatively by these challenges.
The challenges that we have identified are:-
Neglected and abandoned new born babies and children which is a result of teenage pregnancy; drug and alcohol abuse; broken families; irresponsible parents due to lack of morality. Some of these children end up vulnerable; raped and abused by their own relatives and community members. In Dunoon alone the statistics of these affected babies and children is about 400.
Youngsters from the ages of 14 and up are abusing substances; commit crime; drop out of school; are unemployed and lack a sense of purpose; guidance and direction and end up in the wrong places; committing crime and end up jail instead of continuing with their education and living a purposeful life with a bright future.
Battered and abused men; women and children resulting from substance; alcohol abuse and dysfunctional families.
Homeless people wandering the streets looking for means and ways to get their next meal and clothing, some with children who are of school going age but are deprived of this privilege that should be enjoyed by every South African child.
Child-headed and pensioner-headed homes whereby breadwinners have succumbed to HIV/AIDS and pensioners whose monies are robbed and they are even raped by their own children because of poverty; drug and substance abuse cases.
The need:
These communities do not have a resource centre. We need a youth; skills and resource centre for youth and adults where they will be taught to find their purpose in life through a variety of life skills workshops; skills training that will enable them to start their own businesses and be able to find jobs; leadership skills to take charge of their lives, families and communities responsibly and a variety of extra-mural activities like music; dance; drama and indoor sports.
In the entire West Coast there is no children's village. We need to build a children's village which will be able to accommodate children from 0-18 years from within these communities with the intention of keeping the siblings together and not far from their families as the situation currently is that children are placed outside the communities due to lack of these resources; while we are working on rebuilding the lives of their parents and families. This village will be divided into small homes that can accommodate about 6 children each and will each have a housemother and a cleaner.
A day-care centre which will prepare the young children for school while helping place others in appropriate schools according to their ages; grades and special needs.
Temporal safety shelter for the elderly; homeless; battered; abused women and children; disabled persons who are waiting to be placed in appropriate homes.
After care centre for school going children up to matric which will assist them with their school projects; home-works and mostly subjects like mathematics and science.
The Outcome of the project is :- (how this will benefit the communities)
Abused; neglected and child rape cases will decrease if not eradicated. Children will have a sense of belonging and security and will live a normal life that every South African child with a normal family deserves to live which should impact positively in their future as they will be attending school; having proper meals and a home with someone to properly look after them.
Substance abuse; alcohol abuse and crime rate will decrease and eradicate as people will be counselled and taught life skills and how to take charge of their lives and be responsible community members.
Teenage pregnancy will reduce as young girls and boys will be taught how to live morally and focus on education first thus reducing the number of young girls who drop out of school because of unwanted and unplanned pregnancy.
Abuse in families and broken families will also reduce as there will be family counselling.
Most importantly jobs will be created from within the community which will put food on many people's tables relieving the government of the high unemployment rate.
Improved school grades resulting in improved pass rates especially in schools from these communities and focused students who will have a clear direction in life as to what they want to achieve.
Fathers; mothers; young leaders who will be role models to young people.
Decrease in the number of youth that will be in wrong places and instead will be partaking in extra-mural activities and sports; reviving their dreams and discovering and enhancing their natural talents.
Why are we approaching your organisation specifically?
We have been advised that Old Mutual is an organization that works hand in hand with communities and community-based organizations by assisting them financially and with resources to curb any challenges that they are faced with and that you have the people of this country's interests and their welfare at heart especially the previously disadvantaged.
The above mentioned challenges can be addressed if we could acquire property or land right in the centre of these communities whereby we will build these necessary resources to accommodate a project of this magnitude.
The church will always be the centre of this project as the project is incorporated within the church and it exists because of it. There is absolutely no way that we can achieve this without the word of God in the bible which is the foundation of morality and the fact that for transformation and change to take place in people, they need to be taught and motivated from within i.e. spiritually. At this point in time it is the intervention of the church that can make a difference in the people's lives as we have many testimonies to share.
We have identified property and or land which we strongly believe would be most suitable and appropriate in size and location to accommodate and run this massive project and to address the needs of these communities. The property/land in question is the property that was previously occupied by a well-known wholesaler Trade Centre in Montague Gardens or the vacant land next to it. We have noticed that these 2 properties have been vacant for quite some time now and we feel the size is exactly what we desire to meet the needs these poor and previously disadvantaged communities have.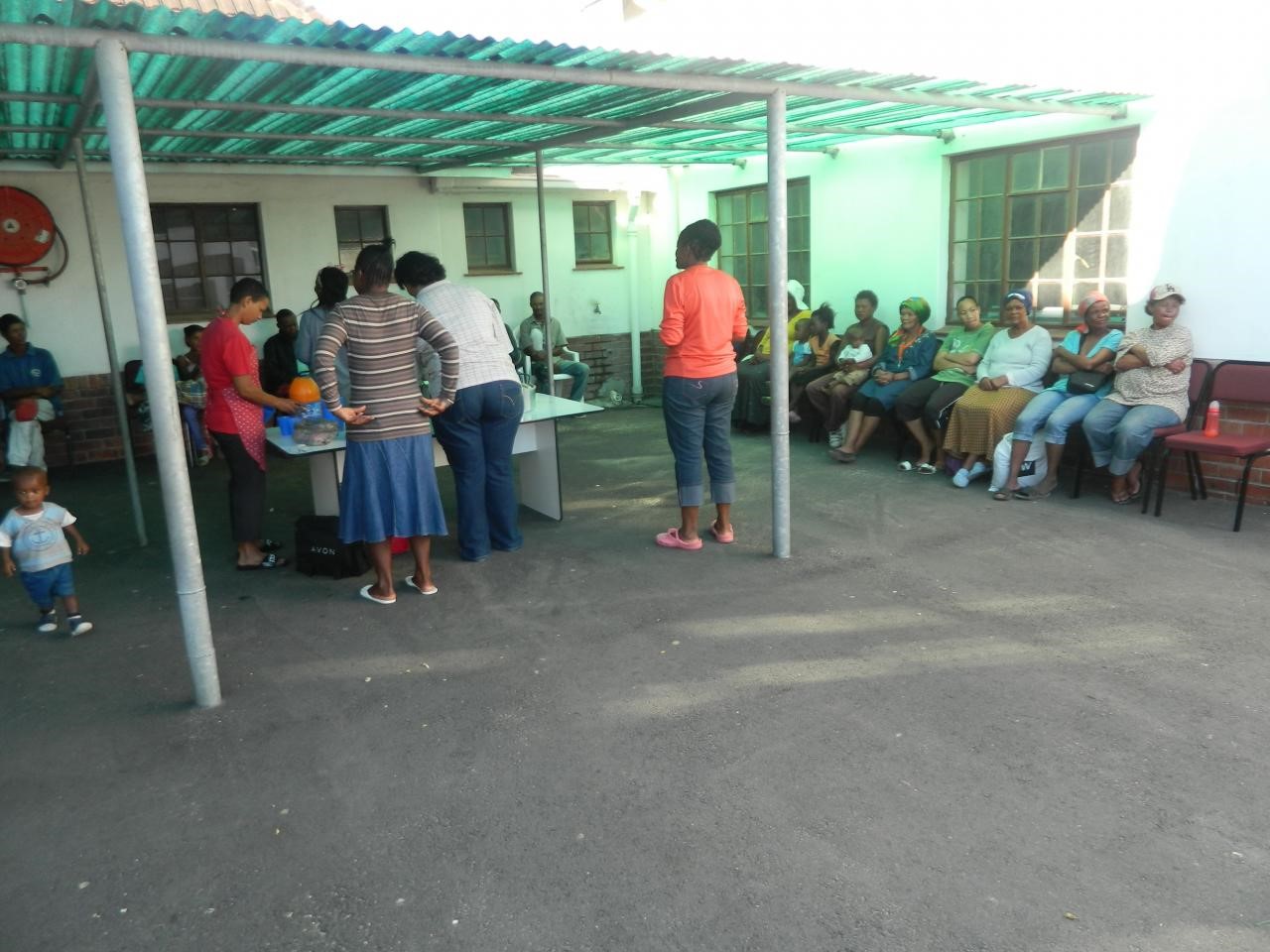 There are also premises that we have identified which cost about R4 500 000. We would really appreciate it if you could donate to us a part of this land or part of the property where we will run the project from or assist us financially in acquiring the other property.
We believe that with your good history of assisting so many South African communities you will meet our humble request.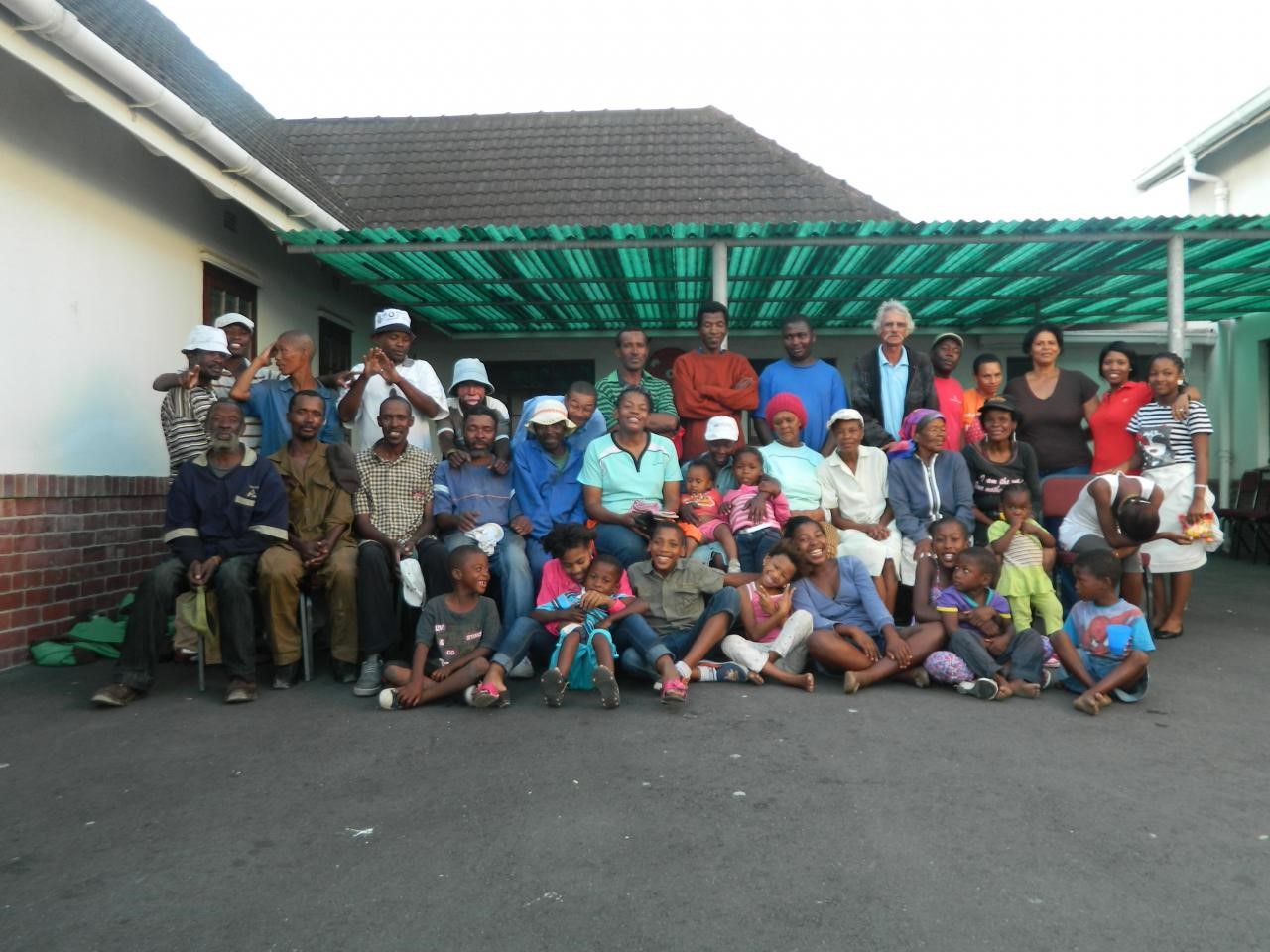 Thank you in advance for your kind consideration.