RPC Teachings
2016-01-18
Topic:First fruits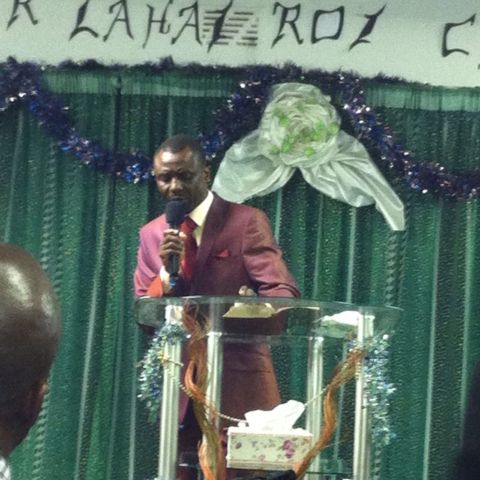 Preacher: Ps John Mulungu
Venue: Grace Ala Grace Church
Topic: Firstfruit
WHAT FIRSTFRUIT IS NOT?
1.) Contribution offering (Exodus 25v1-8)
Contributions are given to support special projects and programs of the church, for example; Rental contribution, Building fund contribution.
2.) Seed offering (Judges 6v16-20)
The seed is normally given to seal the blessing and the prophetic word spoken over your life.
3.) Thanksgiving offering
Thanksgiving is given to thank God for what He has done for you.
4.) Ordinary Offering
The ordinary offering is what we always give whenever we have services in our churches because according to the word no one should appear before the Lord empty handed.
5.) Tithe (Malachi 3v10)
Tithe is the first 10% of all your income, meaning that it us the 10% taken from all your income before any deduction or expenses. In other words, Tithe is the first 10% of all your gross income not your net income.
Tithe is by God's recommendation and it is a Commandment from God not a suggestion.
WHAT IS FIRSTFRUIT?
Definition of Firstfruit
1.) The word firstfruit is taken from a Hebrew word "Bikkurim" which means the promise to come. And God is the only One who never and can never break His promise.
2.) Firstfruit means every first thing first given to God, or belongs to God.
Many things happen to us as first
1.) Your first salary that you get after your studies or when you start working in your life is a (firstfruit).
2.) The first salary of the year, that is the salary of January is a (firstfruit).
3.) The first morning hour (Time) is a (firstfruit)
4.) The first harvest is a (firstfruit)
5.) The firstborns of your animals (your flocks) is a (firstfruit)
5.) Jesus as the Firstfruit:
=> He is the first to open the womb of Marry.
=> He is the firstborn from the dead
HOW TO GIVE YOUR FIRSTFRUIT?
1.) Firstfruit offering must be given in the house of God (that is in your local church). It should not be given on the road to the poor people, not to T.V preachers, not where you are not feed spiritually and by the word of God (Exodus 23v19; Exodus 34v26).
2.) Proverbs 3v9: Firstfruit is the increased portion on your salary. For example, if you used to earn R10000 and now they increase your salary to R12000, here the first fruit is R2000 and this you must give during the month you received an increase only, then after that you can use all your salary the way you want but don't forget to pay your tithe first.
3.) The firstfruit must be given to the priest of a local church, not a leader, not a worship team leader, not an usher, not a deacon but to the PRIEST (Leviticus 2v10)
4.) When you give your firstfruit you must remember to take out your tithe first then give your firstfruit offering (first salary of the year/increased portion of your salary), therefore you need to give both but separately, first your firstfruit and secondly your tithe: 2 Chronicles 31v5
5.) Firstfruit must be accompanied with praise, worship and words (Deuteronomy 26v10). This means that you must speak a word on your firstfruit of what you want and that firstfruit will bring that answer to you.
6.) The first salary of the year is the firstfruit (Nehemiah 10v35).
PART 1: LEVITICUS 23V4-44)
7 THE FEAST OF THE LORD IN ISRAEL
1.) The feast of PASSOVER (Leviticus 23v4-5)
2.) The feast of UNLEAVENED BREAD (Leviticus 23v8)
3.) The feast of the FIRSTFRUIT (Leviticus 23v9-14)
4.) The feast of PENTECOST (Leviticus 23v15-22)
5.) The feast of TRUMPETS (Leviticus 23v23-25)
6.) The feast of ATONMENT (Leviticus 23v26-32)
7.) The feast of TEBERNACLES (Leviticus 23v33-44)
There are 3 major feasts which are; the feast of Passover, the feast of Pentecost and the feast of Tabernacles.
When the children of Israel entered into the promise land they were commanded to keep this feast day (first fruit).
NB: The feast of first fruit was celebrated 4 time in a year. This means that it was celebrated repeatedly during the feast of Passover, the feast of First fruit, the feast of Pentecost and during the feast of Tabernacles.
PAERT 2: Exodus 13v12 & 1 kings 17v12
WHY ONLY ISRAEL WAS REQUIRED TO GIVE FIRSTFRUIT
1.) This is because Israel was a set apart nation, not like any other nation
Therefore God is asking you to give your first fruit because you are set apart, you are His people.
The economy of this world can not disturb you because you are living according to God's plan.
There are two kinds of people who cannot give first fruit offering
a) The unbeliever
They have a lack of knowledge and understanding. He may perceive as if he is being robbed.
b) The spiritual babies
They have a lack of maturity.
E.g.: Look at how Abraham stopped his servants in the bottom of the mountain saying to them stay here, I and Isaac will go up to the mountain of the Lord, worship and come back again.
· Why Abraham did stopped them? He stopped them because he wanted to give his first fruit (Isaac).
· The servants could have stopped him.
· The servants could call Abraham a killer.
NB: First fruit is not for everyone, it is only for the matured people and it is between you and God.
2.) It is because God knew that Israel will have first fruit.
God can't ask you to give something you don't have
ð God knows that you are working and that you are doing a business.
NB: That is why God didn't ask Israel to give first fruit when they were wondering in the wilderness and eating manna
NB: Why people don't give first fruit? It is because of fear. But to overcome this you need to save, starting from February and when the time to give first fruit comes you will not be afraid.
In 1 Corinthians 16v2 the bible recommends us to save for the future.
WHAT HAPPENS WHEN YOU GIVE FIRST FRUIT
1.) God will destroy your enemies (Jeremiah 2v3)
He will kill them before you.
He will protect you
He will fight for you
2.) God will bless you financially (Proverbs 3v10, Ezekiel 44v30)
3.) God will make a difference between you and other people (Mark 16v7)
4.) God will bring restoration upon your life (1 Kings 17v12)